Medicine in Bangladesh
Indian candidates find Bangladesh attractive for medical studies as it's easy to get admission. Bangladesh indeed draws a large number of foreign students every year through its pleasing course structure and reasonable tuition fee. The cultural similarity and food makes it a comfortable option for Indian students.
Being a developing country, there is a boost in the education sector of Bangladesh with remarkable advancements. Education of international standard is maintained when it comes to medicine.
The MBBS course duration is 6 years and no language training required as the medium of instruction in all medical institutions is English.
There is a fair share of reservation for other national students in the Government medical college of Bangladesh and private colleges do hold approximately 1/4th of seats for non natives. Thus, direct admissions are possible without any capitation fee or donation. This increases the opportunity for foreign nationals in Bangladesh.
Unlike India, the course fee for medical studies is reasonable in Bangladesh, and a SAARC student doesn't need to pay his/her tuition fee, so it's only the cost of living for them.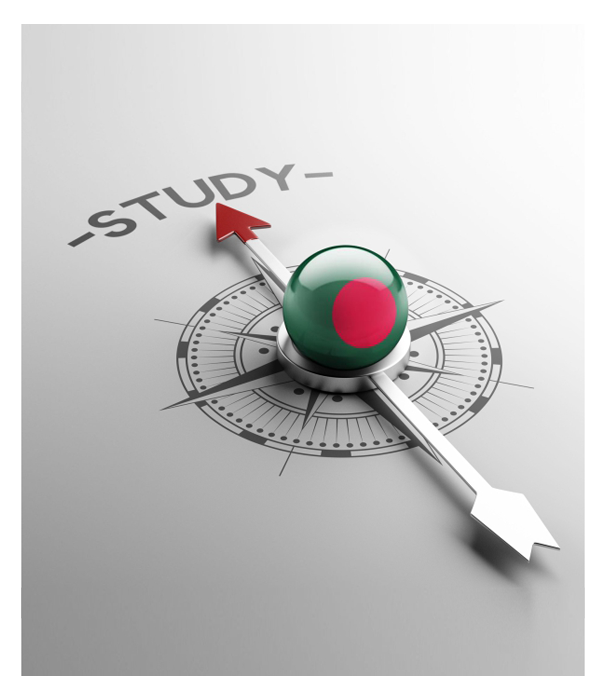 About Bangladesh
Sharing the border with India, Bangladesh is its South Asian neighbour.
Bangladesh is fast growing country and has taken giant leaps in improving its health and education sector.  Though its development is mostly overshadowed by India, the enormous growth of Bangladesh has welcomed huge amounts of investments lately.
This country is famous for its delicious cuisine which is more of the traditional food. The diversity of food available is a pleasure to the taste buds. The refreshing greenery, world's largest natural sea beach and the pleasant climate are to be mentioned.
Looking for Admission in Bangladesh?
Finalized Bangladesh as your study destination? If it is your dream and you're all set to give it a super launch, then you're just a step away from doing it!
Top Reputed Medical Colleges in Bangladesh
Why medicine in Bangladesh?
Painless documentation process

Reasonable course fee

Tuition fee can be paid in installments as per the regulations of the respective colleges

Top medical universities are WHO and MCI approved

No Proficiency tests such as IELTS, TOFEL required

Exceptional hospitality and friendly neighborhood
Outstanding Infrastructure and amenities

No tuition fee structure of SAARC student

Homely and safe environment for international students

Aspirants receive full end scholarships, if found eligible with the scholarship criteria

Hostel facilities with hygienic environment and food are available for students with the university campuses

Similar food and culture to India
Services Offered
Enrolling into education overseas is more than just gaining an admission in a college. The student requires a 360 degree planning of his/her career and that's what we help you do in iKnowledge
iCounseling Session
Exclusive counseling sessions for parents and students with prominent educational experts to realize your dreams. Before making a choice, the student will be exposed to multitudinous choices of career paths available, for their professional growth and development. Aspirants are made aware of the complete career encyclopedia they can access based on their eligibility and requirement, of-course following the passion.
iDocument processing
Based upon the university, the documents required to study in Bangladesh may vary. However, few documents that have to be produced are listed below.
Passport or other valid document for travel
Attested copies of 10th, 12th & Degree certificate (for post-graduation) and all semester mark sheets including Backlogs.
School leaving certificate
No criminal record certificate
Health and medical checkup certificate
Two references from employers (if pertinent)
Passport size photograph
NEET score card
Draft for application fees (if applicable)
Parent's/Gaurdian's bank statement indicating sufficient fund for the education and living expenses
Certificates on achievements and Extracurricular Activities – If required.
iAdmission letter/confirmation
After initiating the application process followed by the preparation and completion of document submission, I knowledge would help the students with the complete admission procedure of the respective University. i knowledge would be the first point of contact for the student in all stages of the process and in all cases of emergencies.
iVisa Support
After gaining a seat, the visa process would be initiated. The visa process begins at minimum of 2 months prior to the course commencement.
Initially the student would receive the minimum of 3 months stay duration which can be later extended to the duration of study.
The student may have to visit the Embassy once for the completion of visa process. The visa processing time depends on the Embassy.
iThroughout Course Duration Dedicated Agent
In the course of action, every student would be assigned a professional career advisor who would help you find the right path. Individual attention with one on one guidance method would be followed.
Career assessments would be carried out based on requirement with personalized guidance. Any doubt or clarifications would be addressed immediately by the dedicated person. Guidance over scholarships available as per the student's eligibility would be provided.
Professtional consultation
iKnowledge keeps the students well informed and inspired by equipping them with all the required information and knowledge.
We are here to clear all your doubt and provide complete clarification with all the details you may require to make a sound decision over your career.